RegClean©
Cleaning of heat-exchanger padding during operation – Suitable for EcoReg® and PulsReg® / PulsReg®-Zentral / PulsReg®-Medusa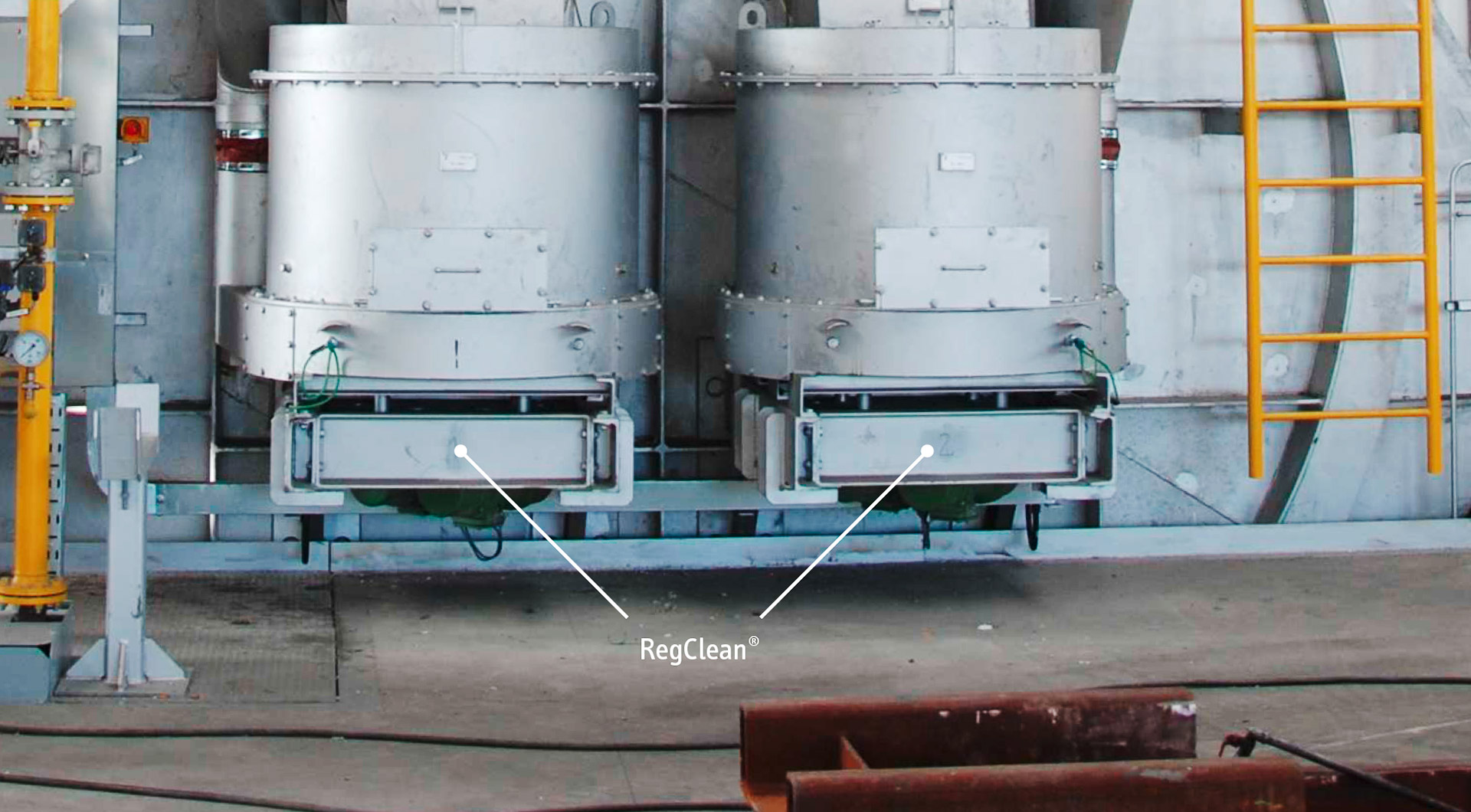 Problem: Dirt reduces the heating capacity
Contamination of the heat exchanger padding by dust continually reduces the installed heat exchanger surface. This reduces the efficiency of the regenerator to less than 50%. As regenerators are controlled according to a maximum waste gas temperature, this temperature also controls the cycle duration for regenerator changeover. Dirty regenerators reduce the cycle duration by up to 75% and, consequently, also the waste gas volume in the regenerator. The result is a reduction in available heating capacity.


Clean solution: RegClean©
RegClean© ensures that the heat exchanger padding is agitated by an oscillating mechanism during active operation, thus removing the dirt. This process is controlled by software. It enables the configuration of cleaning intervals according to the degree of dirt in the regenerators. The dust is removed through the action of the waste gas blower.
Product sheet RegClean©
Download (PDF)