Galvanizing Furnace
Ceramic Furnace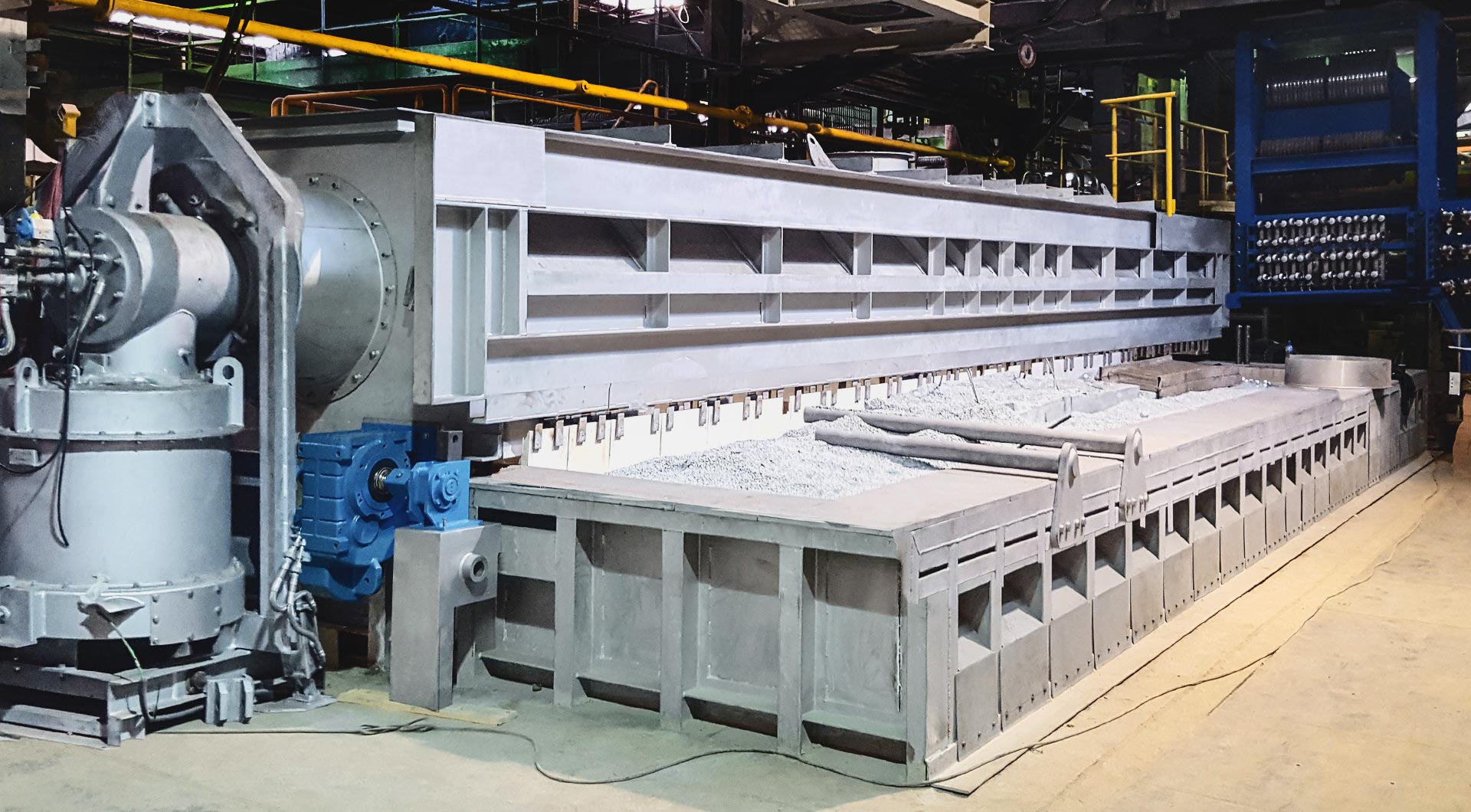 Application
Ceramic furnaces are used with zinc bath temperatures of up to 620 °C. The ceramic kettle ensures an almost unlimited service life without interruption.


Durability
Long-term damage to the kettle by diffusing zinc is prevented by special shaped bricks. These are installed in such a way as to create a system of cool air channels.
A sheet metal clad sectional steel construction protects the masonry by absorbing the hydrostatic pressure of the liquid zinc and also protects the ceramic material (bricks) from crackin.


Heating
The heat energy is supplied to the zinc bath either by means of a heating hood through the bath surface or via direct contact to the hot zinc with immersion burners.


Technical Specifications (Example)
Dimensions
Length: 6,300 mm
Width: 6,700 mm
Depth: 1,500 mm below 0; 2,500 mm above 0
Process parameters
Operating weight: ca. 5,000 kg/h
Temperature: 450 °C - 620 °C
Heating
Natural gas, oil or electric heating
Consumption
Gas: 125 Nm³/h at full load (bei 560°C)

Product sheet Galvanizing Furnace – Ceramic Furnace
Download (PDF)