Galvanizing Furnace
Steel Kettle Furnace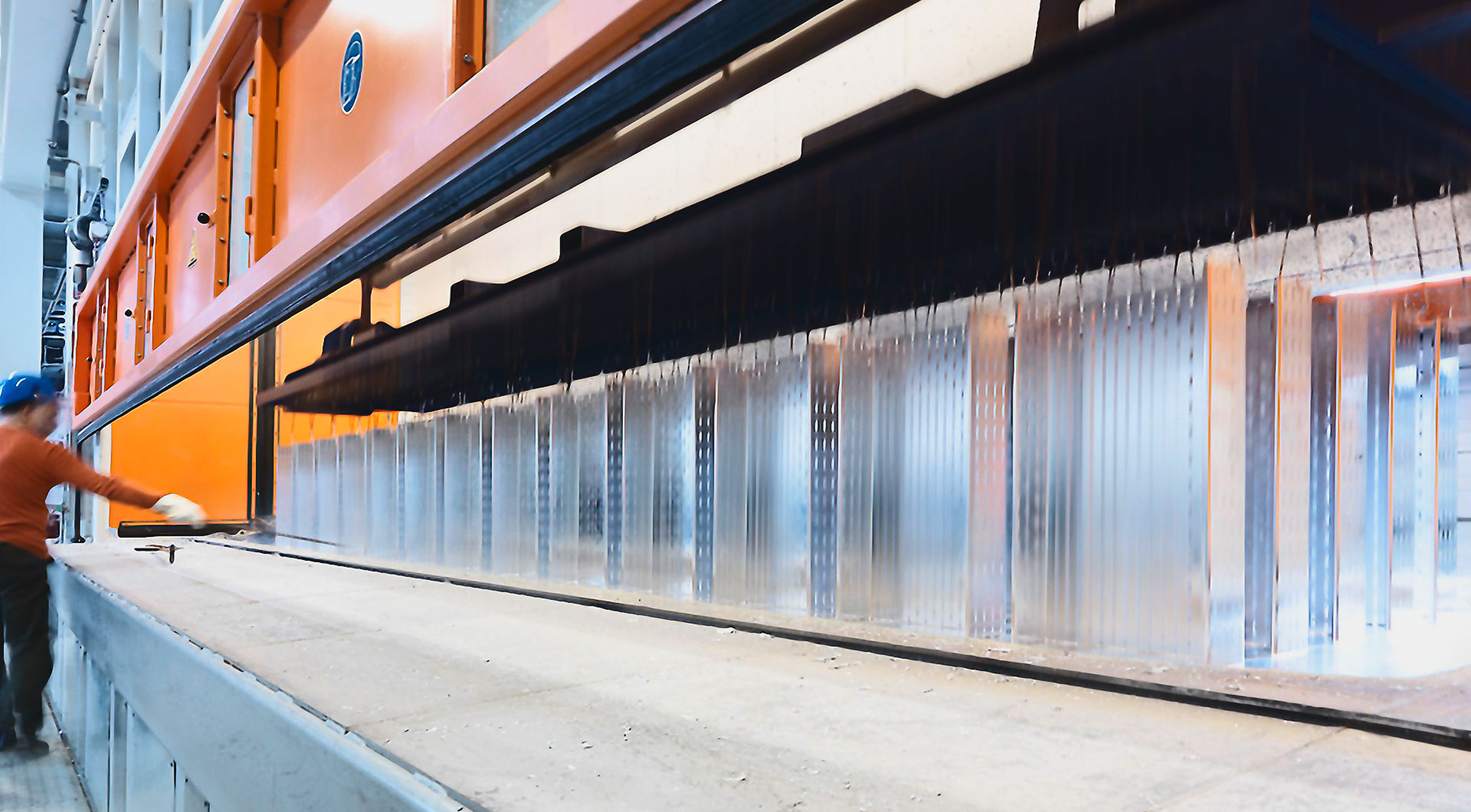 Application
The galvanizing furnace is the heart of every galvanizing plant. Its design ­contributes decisively to the quality of the zinc coating and the operating costs. With a range of design features, our galvanizing furnaces guarantee the highest efficiency in galvanizing.


Efficiency
We supply furnaces with flat flame burners, specially developed for ­galvanizing. With these, the furnaces achieve an efficiency of up to 75 percent - that's 5 to 10 percent more than furnaces equipped with conventional burners.


Heating
Contrary to conventional burners, the flat flame burners are modulating and are adjustable. This ensures even and gentle heating, which was previously possible only with electrically heated furnaces.


Technical Specifications (Example)
Dimensions
Length: 10,000 mm
Width: 1,675 mm
Height: 2,500 mm
Process parameters
Capacity: ca. 6,000 kg/h
Temperature: < 470 °C
Heating
Consumption
Without suction: Gas: 79.2 Nm³/h
With suction: Gas: 84.3 Nm³/h

Product sheet Galvanizing Furnace – Steel Kettle Furnace
Download (PDF)